THE EARTH CHAPEL is open to solo visitors by appointment.
Messages from the Earth Chapel are going out by YouTube and Facebook as they arrive. You can experience the images, the sounds, the peace of the Earth Chapel by way of these short videos! Subscribe on my Laura Sandage YouTube channel or follow my Facebook page: @earthchapel
Here are a few recent videos created in the Earth Chapel and surrounding neighborhood.
The Earth Chapel is an interfaith ritual space with four altars honoring the elements of Earth, Air, Fire, and Water. It is also a sanctuary for ancestral and land-honoring practices.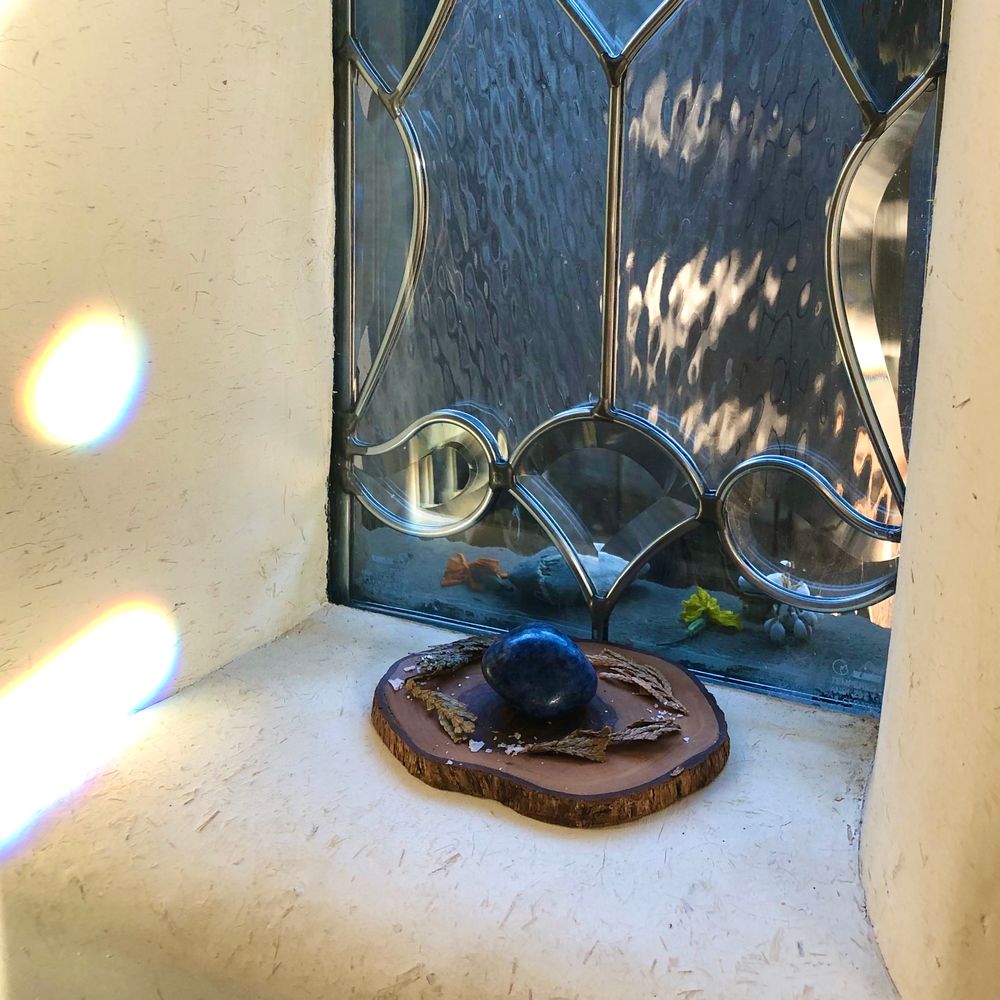 YOU ARE WELCOME
In this Earth honoring space
Whatever your beliefs or spiritual practices, whatever your creative dreams or healing needs, the Earth Chapel can be a sanctuary for you.